The park covers an area of 30,000 square metres and hosts around 70 companies, several open access research facilities and some communal areas.
Built at the end of the 1990s, the Technology Park is constantly evolving and its spaces have become a campus where companies and research centres coexist, in a place where sustainability can be experienced. It is very close to the centre of Turin yet surrounded by trees.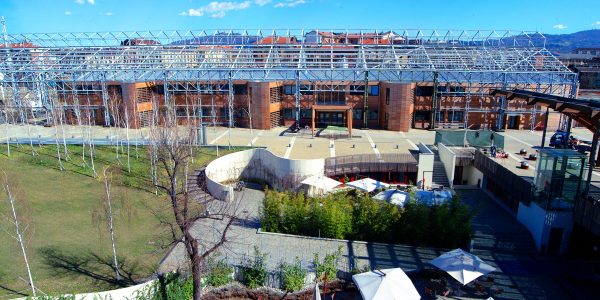 R&D contracts
from 2000 to date
People working
in the companies on site, 28 Working in Environment Park S.p.A
Companies hosted
in the Park
We are a green campus with numerous green building solutions: green roofs and walls, rainwater harvesting, radiant ceiling and floor systems, a hydroelectric power station, electric vehicle charging stations. We even host an apiary on our green roofs.
Radiant ceiling and floor system
Electric vehicles charging
Beekeeping on green roofs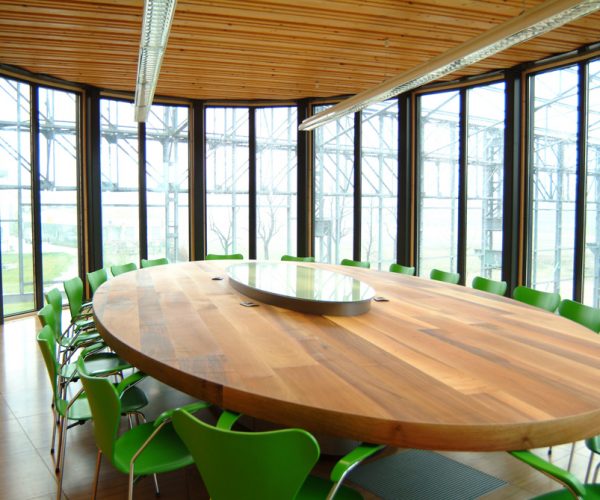 A large photovoltaic panel welcomes visitors to the Convention Centre, a space that can accommodate up to 300 people in rooms built according to green building principles and located inside the metal skeleton of an iron foundry, the last reminder of the factories that once stood on the site.