On December 27, 2017, the Shareholders' Meeting of Environment Park appointed the new members of the administrative and supervisory bodies for the three-year period 2017-2019.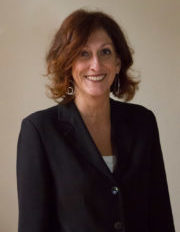 President of Environment Park since December 2017, Emanuela Barreri is a work and organizational psychologist, accountant and business consultant, coach and trainer.
In the last twenty years she has been practicing as an accountant and auditor for small and medium enterprises, in particular consulting non-profitcompanies and organizations.
She works on organizational diagnosis and transition counseling for SMEs and professional studies, as well as professional role and guidance advisor.
She is co-founder of the company "Oltre il dato Srl", a multidisciplinary consultancy company based in Turin, that integrates the psychological approach with the technical approach of the company management consulting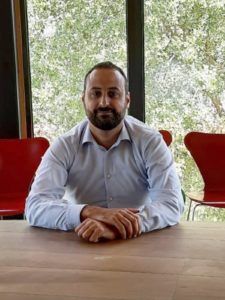 Born in Turin in 1984, Matteo Beccuti is Chief Executive Officer of Environment Park.
Graduated in law at the University of Turin, he has always been interested in environmental and social issues.
Over the years he has held positions on public and private boards of directors. He has had the role of expert in several commissions of the Turin city council and has developed ten-year experience in the banking-insurance sector.
His attention to work issues led him also to have the role of delegate of a pension fund and to become, in 2017, a provincial union manager.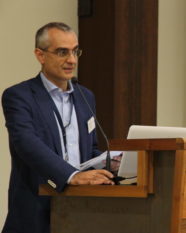 Davide Damosso was born in Asti on May 25, 1969, has an MSC in Industrial Chemistry at the University of Turin.
Davide Damosso is an industrial chemist who has worked in Environment Park since its earliest days in 1997, contributing to the organisation of the partnership's activities in all areas.
From 2005 to 2014 he worked asDirector of Research and Innovation of Environment Park S.p.A., with responsibility for the various thematic areas: Green Building, Advanced Energy, Green Chemistry, Plasma Nanotech and CleanTech.
Since 2014 he has taken on the role of Chief Operating Officer of Environment Park with responsibility extended to the various business areas: real estate management of the Park and services for innovation.
He is the Operations Manager for the CLEVER Innovation Cluster, which manages and promotes the adoption of eco- innovative technologies and best practices in the regional system.
In his carreer he has participated, also with managerial positions, in the management of national and European networks, including GEAM (Technical Scientific Association of Georisorse, Environment and Territory), HyER (Hydrogen in European Regions), H2IT – Italian Hydrogen Association and Fuel Cells.